Fri. August 24th 2018
Boomshack
,
Speak Easy (Seattle, WA)
Sat. June 23rd 2018
FernFest 2018
Kutapira
,
The Victoria Cuban All-Stars
,
Tight Hair
,
Boomshack
,
Grapefruit is Impossible
,
Stel
,
The Fernwood Coalition
,
Tan and Hide
,
MYLA
,
Slim Sandy and the Hillbilly Boppers
,
Haley Blais
,
The Spliff Personalities
,
Savard
,
Pim Slick'ns
,
Vic High R&B Band
,
Brass
,
Fifth Street
View All Past (16)
Boomshack
Label: Independent
Latin / Funk / Jazz / Reggae / Ska from Nanaimo BC
Tracks (2)
Just dance. Those two words have been the driving force behind Boomshack since the beginning. Aiming to straddle the line between what is pop and what is hip, everything from rock and reggae to jazz and latin can be found in their music so long as it gets toes tapping and feet moving. Boomshack got its start in the summer of 2013. This is when the first songs were written, the sound was being formed and many a beer were had. Many. Fast forward to January 2014 and the lineup was solidified, the tunes were tight and they were raring to go. Composed mostly of graduates from Vancouver Island University's jazz program, Boomshack has recently recorded some tunes at Lois Lane Studios in anticipation of an album. Only one thing is for certain: if you plan to come to a show, better bring your dancing shoes.
Audio Samples
| Track | Play | Save |
| --- | --- | --- |
| Don't You Wanna | | |
| Soundsex | | |
View all tracks for this artist (2)
Articles
Videos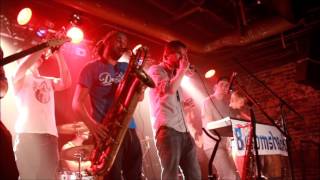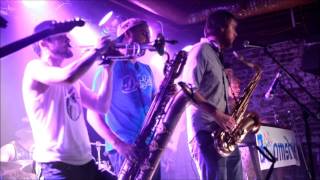 No member roster has been entered (to link to musician profiles.)
Status:
Available for Shows/Gigs
- Last confirmed Mar. 8, 2017