| | |
| --- | --- |
| | |
no upcoming shows listed (solo, or for current projects)
Scott Sutherland
Active / Available
- Confirmed:
Jul. 7, 2021
Age: 65 (estimated)
Classic Rock from Victoria BC
Instruments: Guitar, Composition/Songwriting, Piano/Keyboards, Arranging, Background Vocals
details
General Info:

Born 1955 Toronto. Grew up slogging the Ontario bar scene in the 70s; touring eastern North America like a maniac in the 80s; and continued the insanity into the 90s and beyond. Genetically born a classic rocker, but will play anything people can drink to ;-). Collector of Canadian music, guitar toys and all musical experiences. Credos are: "my amp goes to 11", and "if you don't sweat buckets on stage, you haven't done yer job" :-). Influences go right back to 1969 when I first started playing at age 14 learning/listening to Led Zep, Hendrix, Purple, The Who, Queen, Cactus, Free, Grand Funk and anything remotely intense; to power pop in the 80s, to an amalgamation of everything from my roots in the current day. Single favourite guitar player is Robin Trower (with Leslie West and Joe Walsh close seconds ;-).


Musical Highlights:

The first 1957 "factory black" Fender Stratocaster I bought when I was 16 years old for $250. Growing up in the heyday of the Toronto rock & roll scene with so many incredible musicians plying their trade in a time when rock music was a true passion and way of life. The honour of being able to call so many of those players good friends to this day. The first recording session I ever did at Phase One Studios. The 1985 "Mach IV" recording works featuring Doug Baynham [vocals], Kim Hunt [drums], Chris Brockway [bass], and people such as Terry Watkinson [Max Webster] as guest players; and the absolute pleasure and honour of hearing the songs I'd written being performed and recorded by such an incredible cast of musicians. In Victoria, the pleasure of a musical kinship with vocalist Niki Neff that has kept me sane, grounded and delighted to play with such a dedicated and talented singer.

Main musical highlight: the sheer passion and joy of playing rock & roll guitar . . . hopefully with a style and personality I can call "my own".


Musical Lowlights:

The break-up of The Dirty White Boys in 1991. Never having had my songs widely released on LP (having come close many times). Turning down the "sweetheart" offer from Brian Allen's management company [he of the band Toronto, producer extraordinaire, internationally renowned writer] in 1986, that could have lead to nationwide exposure and a true shot at the "big time". Seeing good musical friends fall prey to the demon drugs and/or alcohol.


Personal Musical History:

Stumblin' Blind

Toronto band circa 1973 to 1980. Mainly a bar act, but wrote and recorded extensively. Members included former/future players from Zon, New Regime, Moxy, Wild T & The Spirit, Urgent, others.

Everybody Panic

Toronto band circa 1980. Short-lived unit featuring former/future members of Stumblin' Blind and Teddy Boys.

Pure Noise

Toronto band circa 1981. Moxy drummer's Billy Wade's original-music project. Toured in support of his solo endeavours and recorded at his Oshawa studio (Quest Studios). Band also recorded and released under the name Bongo Fury.

Flyte

Toronto band circa 1981. Extensive bar touring in Southern Ontario. Specialized in a Cheap Trick set (complete with costumes and stage antics).

The Rockers

Hamilton band circa 1982/1983. Featured future Brighton Rock singer Gerry McGhee. Included former/future members of Zon, Stumblin' Blind, Wild T & The Spirit, Johnny Lovesin, Lee Aaron, Hanover Fist and Moxy.

Bang

Toronto band circa 1982 to 1985. Lead guitarist for the year 1983. Featured former members of Abraham's Children.

Under A Blood Red Sky

Toronto band circa 1982 to 1987. Subbed as the alternate guitarist for numerous gigs and small tours.

Studio Work

Recorded in numerous studio sessions circa 1979 to 1985 as "hired guns" with other musicians of the Toronto community. Studios recorded in included Triumph's Metalworks, Phase One Studios, Sounds Interchange, Certain Circles (owned by Gary Brown from The Tenants), Studio "B" (pre-production studio for most major Toronto artists/bands). Worked with producers/engineers Bob Gallo, Glenn Johansen, Terry Brown, Stacey Heydon, etc).

Mach IV

Toronto original band circa 1985/1986. Primary musicians and guests included members of Max Webster, Zon, Lee Aaron, Hanover Fist, Moxy, Rik Emmett, Urgent, Minglewood, Bayb, Wrabit, more. Initial demo garnered 3rd place out of 800 entries in the 1985 Q107 Homegrown contest (song: Evelaine, words & music by Scott Sutherland)

Dirty White Boys

Toronto band circa 1985 to 1990. Toured as a Foreigner tribute act across Canada. Staple of the Toronto rock music scene. Same basic membership as Mach IV. Used the Dirty White Boys tribute act as an economic vehicle to support writing and recording endeavours. Core musicians and writers remained the same. Released four-song EP in 1987 produced by Stacey Heydon (David Bowie guitar player and alumni).

Various Live and Recording Endeavours

Toronto, approximately 1992 to 1997. Continued to perform live gigs with various acts and artists; continued to write numerous songs; and undertook recording work in a variety of studios. Attending college from 1993 to 1996 and received an Honours Diploma in Corporate Communication at Centennial College in Toronto (in the event of the need to "rotate" back to the "real world" at some yet to be undetermined time :-).

Mother Blooze / Stiletto

Victoria band circa 1999 to present. Moved to Victoria in 1997, and shortly afterwards, began a rewarding and continuing musical relationship with vocalist Niki Neff (Mill Bay's Most Dangerous Band, The Saloonitics). Performed various club gigs and special events wherever rock music was embraced in Victoria. Members included Clayton O'Howe, Greg Murray, Bil Underwood, Bob [R.J.] Johnson, Marty Jones, Malcolm Cooley, Gord Miller, Ken Kroeger, more. My loyalty, appreciation and utmost respect go out to the incomparable Niki Neff! Band is currently active.

The Offenders

Victoria band circa 2000/2001. Classic rock "power unit". Members included long-time Victoria musicians Rik Whitman, Ken Preston, Dan Fehr, Bob [R.J.] Johnson, Bil Underwood, more.

Flatline

Victoria band originally formed in 2002. Joined in 2006. Current members include Dave McAra, Harj Nandra and Ken Kroeger. Band is active for special engagements only.

Jukebox Junkies

Victoria band. Lead guitarist in the V Lounge (Red Lion) Saturday Jam host band and other local venues. 2014 to 2019.

Thunder Road

Guitar player in a 9-piece Bruce Springsteen tribute. Members include Lonnie Glass, Stewart McLellan, Charlie Fox, Sheldon Bordal, Paul Wainwright, Alex Campbell, Ashley Wey, Brad Hawkes and Shelley Brown. Performances comprise a 2 & 1/2 hour Springsteen show, complete with exact renditions of a wide-range of Springsteen material. Rolled out at the Roxy Theatre in Victoria, BC in November 2019, the band will continue to play large venues and festivals as COVID restrictions are lifted.
No audio samples have been linked to this profile.
Available for paid gigs
Available for casual jamming
Available for serious projects
Available for lessons

Articles
Videos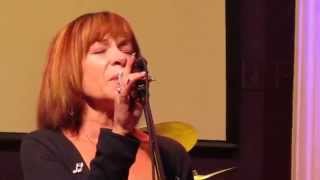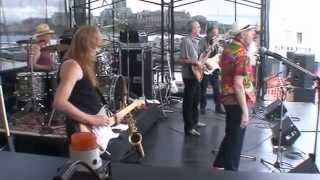 Posted: Jun. 28, 2016
Filmed: Sep. 1, 2014
Listing last updated/confirmed Jul. 7, 2021