| | |
| --- | --- |
| | |
Fri. September 24th
8:00pm - 9:00pm doors at 7:30pm
Bach's Tenor Arias
Victoria Baroque
,
Isaiah Bell, Tenor
$30/$15 student & youth
Sun. September 26th - Fri. September 24th
2:00pm - 3:0pm doors at 1:30pm
Bach's Tenor Arias
Victoria Baroque
,
Isaiah Bell, Tenor
$30/$15 student & youth
Victoria Baroque
Baroque from Victoria BC
Available for Shows/Gigs
- Confirmed:
Oct. 1, 2020
Now in its Tenth Season, the Victoria Baroque present high-quality, high-energy, and engaging performances of music from the baroque and classical periods. Playing on the instruments of the 18th century, the historically-informed ensemble brings audiences closer to the sound world of the period, embracing the dance-driven rhythmic vitality, as well as the lyrical and conversational aspect of the baroque music. The core members are Vancouver Island residents and early music specialists with extensive performance experience in Canada and abroad.
The home of the Victoria Baroque's Series is the beautiful church of St John the Divine in downtown Victoria. Victoria Baroque has also performed as guest artists for the series of the Early Music Vancouver, Early Music Society of the Islands, Cowichan Symphony Society, Artspring, and Denman Island Concerts. VB's collaborations with the local choir St John's Chamber Singers have brought about highly memorable performances, including a significant and acclaimed presentation of Bach's legendary St John Passion.
Victoria Baroque's début CD Virtuosi of the Baroque, on Marquis Classics, was released in November 2014, and was nominated for a Western Canadian Music Award.
No audio samples have been linked to this profile.
Current Lineup
| Name | Role | Dates |
| --- | --- | --- |
| Christi Meyers | violin | 2011-present |
| Paul Luchkow | violin / viola | 2011-present |
| Mieka Michaux | violin / viola | 2011-present |
| Soile Stratkauskas | flute | 2011-present |
| Katrina Russell | bassoon | 2011-present |
| David Stratkauskas | chamber organ / director of the St John's Chamber Singers | 2011-present |
| Elyssa Lefurgey-Smith | violin | 2016-present |
| Kathryn Wiebe | violin | 2016-present |
| Tyson Doknjas | violin | 2016-present |
| Chloe Kim | violin | 2016-present |
| Jeanne Lamon | violin | 2019-present |
| Christina Mahler | cello | 2019-present |
Videos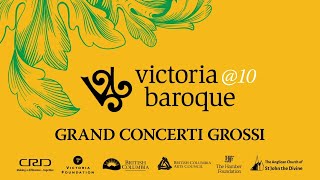 Posted: Mar. 9, 2021
Filmed: Mar. 9, 2021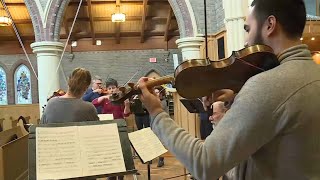 Posted: Oct. 1, 2020
Filmed: Jan. 9, 2020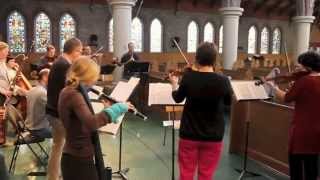 Posted: Oct. 3, 2018
Filmed: Jan. 10, 2013
Status:
Available for Shows/Gigs
- Last confirmed Oct. 1, 2020