| | |
| --- | --- |
| | |
no upcoming shows listed (solo, or for current projects)
Maria Manna
Active / Available
- Confirmed:
Jan. 8, 2020
Jazzy/Blues/Gospel from Victoria BC
Instruments: Vocals
details
Maria is a pillar of the Victoria music community. An internationally celebrated jazz/blues and gospel vocalist, actress and producer, Maria has performed with legendary greats Tommy Banks, David Foster, Alfie Zappacosta and Paul Horn. Her international performances include a goodwill tour in Italy, Bosnia for the Canadian Military and aboard the Mercy Ship in Africa. Maria is the producer and a performer of "Ladies of Jazz, Blues and Gospel." Her signature shows "Tribute to Natalie Cole", "It's Amore" and "Aretha" received rave reviews in Western Canada. Maria received the Governor General's Caring Canadian Award and the Sovereign's Medal for her volunteer performances at numerous charity events. Maria is the co-founder of the Universal Jazz Advocates and Mentors Society and the founder of the BC Vocalist Society.
No audio samples have been linked to this profile.
Available for paid gigs
Available for serious projects
Available for lessons

Articles
Videos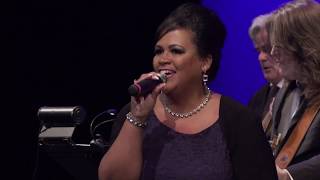 Posted: Jul. 13, 2019
Filmed: Jan. 12, 2019
Listing last updated/confirmed Jan. 8, 2020